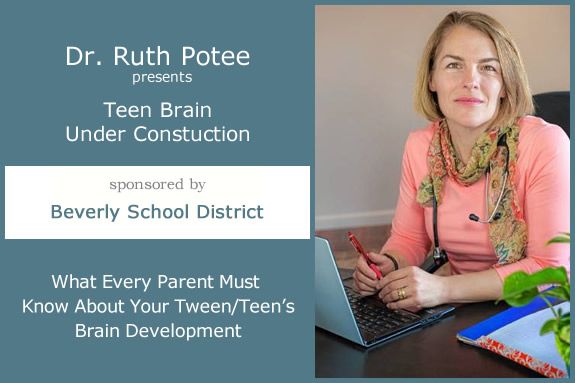 Dr. Ruth Potee is presenting at Beverly Middle School on Tuesday, September 25: Teen Brain Under Construction: What Every Parent Must Know About Your Tween/Teen's Brain Development. Come learn more about what parents and other interested members of the community can do to keep our tweens and teens safer, healthier, and substance-free through the middle and high school years.
When:
Tuesday, September 25, 2018 5pm
Dr. Potee will begin speaking at 6:00 PM.