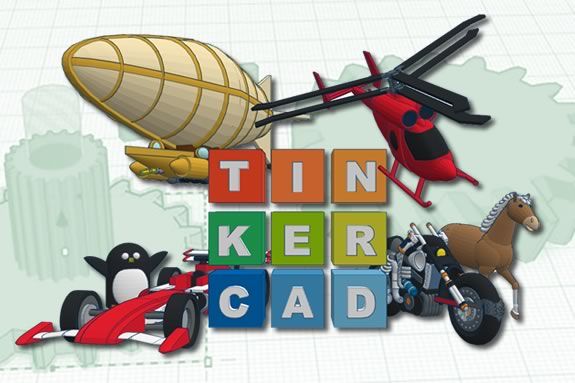 Join the Joppa Flats STEAM (Science, Technology, Engineering, Art, and Math) Team, where you will work together with other creative and curious students for a weekly engineering challenge! Under the guidance of Teacher-Naturalist and art educator Jan Morris, this program will challenge your problem-solving skills, increase your awareness of design elements in nautre, and unleash your inner scientist! Possible project themes include erosion control, beaver dam construction, and wind turbines.  This class series will focus on designing and building a project using tinkercad and 3d printing.
Friday, March 2: Introduction to Tinkercad: Design for  3D printing. In this first class we will learn the basic skills needed to design a project on Tinkercad. Participants will learn to manipulate images, duplicate images, create hollows through grouping, create an array, and assemble parts to complete a project. In the first class participants will create a name tag, a bee or butterfly, a pumpkin, and a canoe using the skills taught.
Friday, March 16: Creating a Design for 3D printing. In this second class we will review the basic skills learned previously and apply them to an assembly based project. We will learn more about current 3D projects and learn  bit more about the machine.
Friday, March 30: Assembling a 3D project. Students will put the finishing touches on their project. We will paint and hot glue gun the parts together and add any accessories.
Each participant will leave with their 3D creations completed.
Instructions and Directions:
For kids 7-13 years
Meet at Joppa Flats Education Center.
A health form for your child will accompany your registration confirmation and will need to be completed and submitted before the program.
When:
Friday, March 2, 2018 4-5:30pm
Friday, March 16, 2018 4-5:30pm
Friday, March 30, 2018 4-5:30pm
Prices:
Audubon Member: $33
Non-Member: $42