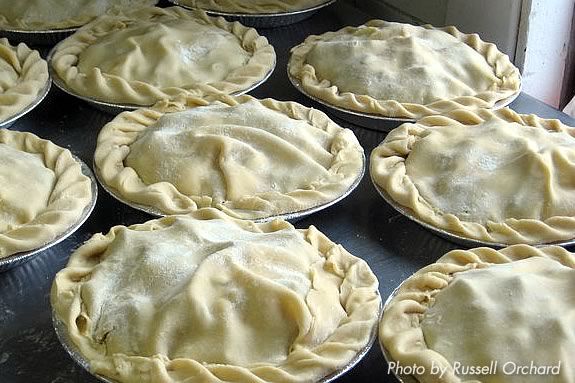 Start your turkey day by burning off some calories with a run or walk along the Ipswich River and you'll have a chance to win a ready-to-bake pie from Russell Orchards! Racers, runners, walkers or stroller pushers are invited to the Ipswich Town Hall bright and early on Thanksgiving Day for a 2.8 mile riverside race along Turkey Shore Drive and Labor in Vain Road.  The 1.2 mile kids run starts at 8am.
Russell Orchards Pies will be awarded to every 10th runner.  Enter in person at the Ipswich YMCA or for more information, please call Don Greenough at 978.356.1040. 
Proceeds to benefit the Winthrop and Doyon Elementary Schools and the Ipswich YMCA.
When:
Thanksgiving Day, November 26, 2015
Number pickup and late registration: 7-7:50am
1.2 Mile Kids Race/Walkers: 8am
2.8 Mile Run for the Pies: 8:20am
Prices:
Kids Run & Walkers: $3 [$5 after November 20]
2.8 mile Race: $5 [$10 after November 20]