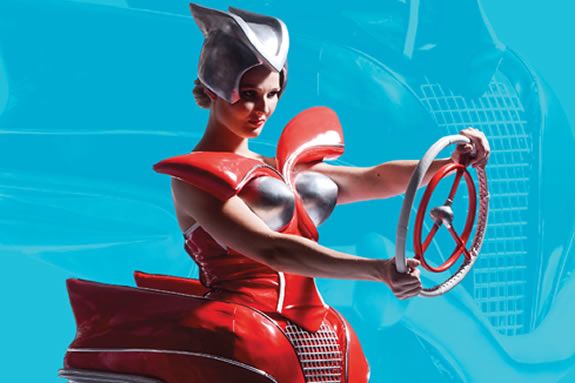 Peabody Essex Museum has a tons of interactive art activities for families to enjoy over school vacation week. Explore the World of WearableArt TM exhibition and let the spectacular ensembles on view spark your childs imagination. Meet a Cirque du Soleil costumer, pen a six-word memoir and compete in a design challenge!
DROP-IN ART MAKING
Designing for Three Dimensions
10 am-4 pm | Studio 1, Create Space
Use recycled materials, paper and fabric to design wearable art for a 12-inch wooden mannequin. Explore how materials bend drape and move around a three-dimensional form. Model your outfit on our miniature runway and snap a photo to share on social media using #PEMwow.
COLLABORATIVE ART MAKING
Six-Word Memoirs with Salem Award Foundation
10 am-4 pm | Atrium
Can you write a personal narrative using only six words?  For its 25th anniversary year, the Salem Award Foundation is fostering a community dialogue about inclusion through six-word memoirs. Contribute your story to our wearable memoir, and mark your calendar for the celebration event on Sunday, June 11. Learn more at salemaward.org.
DRAWING ACTIVITY
Draw Your Dream Wearable Art
10 am-4 pm | Atrium
Use the supplies and drawing prompts provided to design your dream outfit inspired by the World of WearableArtTM exhibition. Explore reference materials about how artists, fashion designers and costumers render fabric and garments as two-dimensional art.
STUDIO DISCOVERY
Fabric Manipulation
1-3 pm | Studio 2, Create Space
Recommended for ages 7 and up
Register at pem.org/calendar or at the admissions desk
With simple stitches with needle and thread, learn how to reshape a flat piece of fabric to create intricate textures with artist Collette Livingston. Apply your design to an apron that you can take home.
When:
April 18-20, 2017 from 10am - 4pm