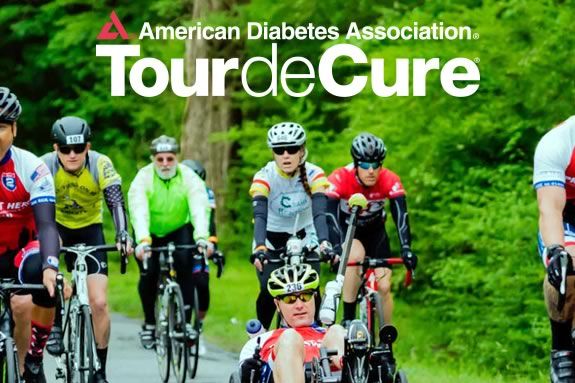 The North Shore Tour de Cure raises funds to support the essential efforts of the American Diabetes Association's mission – to prevent and cure diabetes and to improve the lives of all people affected by diabetes. Choose from FIVE route options – 15 Mile, 31 Mile, 62 Mile, 100 Mile Gran Fondo, plus their new 100K Gravel Route!
When you register for the North Shore Tour de Cure you become a part of the American Diabetes Association's largest fundraising event. Joining you will be thousands of participants from around the country who come together to directly impact the lives of people facing the daily challenges of diabetes and their loved ones.
Participating in the Tour de Cure is an experience you will never forget. More than just a cycling event, the North Shore Tour de Cure is a celebration, bringing together cyclists of all ages and ability levels to Stop Diabetes®!  Located at the famous Topsfield Fairgrounds, you will leave on one of five fantastic rides, then cross the finish line and enjoy a festival full of fun, food, family, and friends!
Our five routes are designed to appeal to all skill levels. Enjoy scenic views of traditional New England landscapes and charming countryside on an epic ride through Massachusetts' North Shore.  All routes are fully-supported with rest stops stocked with refreshments, SAG (support and gear) vehicles, medical support, bike mechanics, and volunteers to cheer you along the way.
If you are looking for a truly epic challenge, then our 100 Mile Gran Fondo is the ride for you.  A true test of endurance for the experienced cyclist, this route includes two timed segments for fantastic prizes, challenging climbs and a variety of terrain throughout the North Shore of Massachusetts.
Make a difference and register for the Tour de Cure today!  You will be inspired by all of those joining you as you make an impact for this great cause.