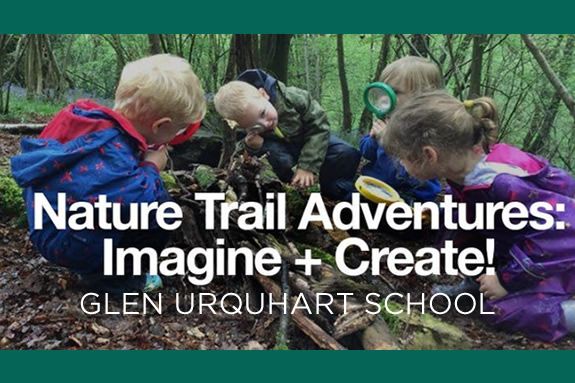 Together we will hike out on the GUS Nature Trail and discover new areas each day as we explore the woods. We will let our imagination + sense of wonder lead us as we use open-ended materials to play and express ourselves creatively in our natural surroundings. We will build homes and invented structures for the creatures (real and imagined!) that live in the woods surrounding Glen Urquhart School, and will see how we can create nature-inspired art on the trails!
Nature Trail Adventures Weekly Class Session Dates and Policies:
Wednesday, May 9, 1:00 - 2:00 p.m.
Wednesday, May 16, 1:00 - 2:00 p.m.
Wednesday, May 23, 1:00 - 2:00 p.m.
This program is designed for children between the ages of 3 and 5 years old to attend with a caregiver present. Families are encouraged to register in advance for all three weeks of the program. The program is free of charge and open to all!
Glen Urquhart School
Organizer of Glen Urquhart School "Nature Trail Adventures" Preschool Program
Glen Urquhart School is an independent, co-educational day school for students in kindergarten through grade eight. With a commitment to knowledge, creativity, and character, teachers at GUS focus on an interdisciplinary curriculum that incorporates place-based learning, thematic study, community service, and integration of the arts. The 23-acre GUS campus is designed to promote environmental awareness and appreciation and features nature trails that wind through woodland, vernal ponds, outdoor classrooms, past a 7,000 square foot greenhouse, and historical architecture. Located in Beverly Farms, GUS is celebrating its 40th year on the North Shore. www.gus.org
When:
Wednesday, May 9, 2018, from 1:00 - 2:00 p.m.
Wednesday, May 16, 2018, from 1:00 - 2:00 p.m.
Wednesday, May 23, 2018, from 1:00 - 2:00 p.m.