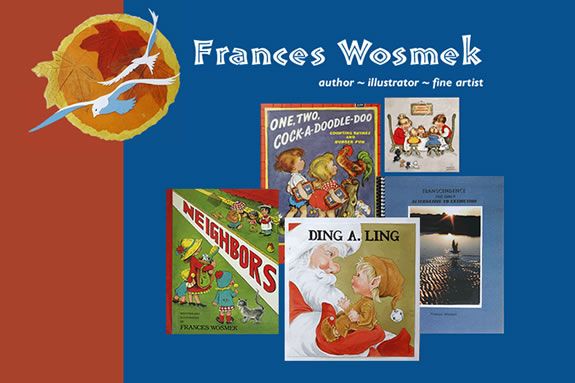 Frances Wosmek, children's book writer and illustrator, will be sharing one of the first books she ever wrote or published for children at the Manchester Public Library on Tuesday, January 14th, 1:30 PM for Preschool Story Time. 
The book, Sky High, was published in 1949 and captivates the hearts of children by sparking the imagination while exploring a magical world of fairies and angels. For almost 40 years, Frances lived in Beverly Farms and Magnolia. She found inspiration in taking long walks by the sea and opening to the world of ideas flowing through her. Frances currently resides in Gloucester, MA.  Although she is no longer writing or illustrating books, she loves to gather with children, reacquaint them with her work, and share the joy of creativity.
Frances was born in 1917 in a small village in the wilds of Northern Minnesota.  As a child she won awards for her poems, stories and drawings. After college and a brief career as a teacher, she became the first woman hired for the art department, as a greeting card designer, at the American Greeting Card Company in Cleveland, Ohio.  At the same time she continued to write and illustrate books for adults and children.  Her book, The Mystery of the Eagles Claw, won an Edgar Allen Poe award, and A Brown Bird Singing was chosen for use in schools by the Children's Book Council of New York. 
When:
Tuesday, January 14th, 1:30 p.m.