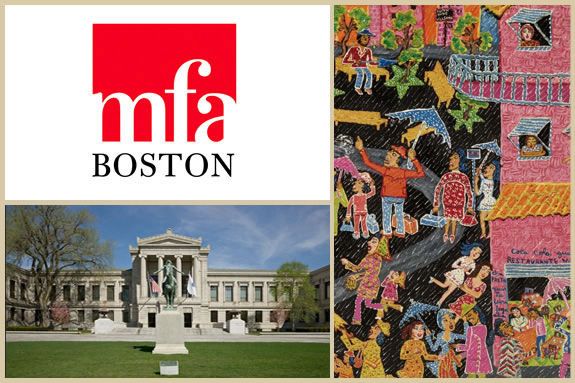 The Museum of Fine Arts, Boston (MFA), will celebrate Martin Luther King Jr. Day with a free open house on Monday, January 20, 2014, from 10 a.m. to 4:45 p.m.
The day of family-friendly activities will include a story hour focused on Dr. King, art-making activities for kids of all ages and special art tours and talks in the galleries.
Outside the Museum, a temporary installation of Amalia Pica's Now Speak! lectern will host performances by local leaders, community advocates and members of the Teen Arts Council, who will read excerpts of historically significant speeches. Inside, visitors can enjoy the recently opened exhibition Samba Spirit: Modern Afro Brazilian Art––which celebrates 20th-century Brazilian artists of African descent.
For the past 17 years, the MFA has celebrated Martin Luther King Jr. Day by offering free admission.  In tribute to Dr. King, who advocated activism through non-violence, the MFA invites members of the community to explore the Museum and embrace the notion of expression through art.
Since its inception in 1997, nearly 100,000 visitors have enjoyed MLK Jr. Day programming and exhibitions featuring several influential African American artists, such as prominent muralist John Biggers, Boston-based artist Allan Rohan Crite, and Civil Rights-era photographer Ernest Withers.  
Photo By:
Maria Auxiliadora da Silva, Chuva Sobre São Paulo (Rain over Sao Paulo), 1971. Oil and mixed media on canvas. The John Axelrod Collection—Frank B. Bemis Fund and Charles H. Bayley Fund.
When:
Monday, January 20, 2014, from 10 a.m. to 4:45 p.m.