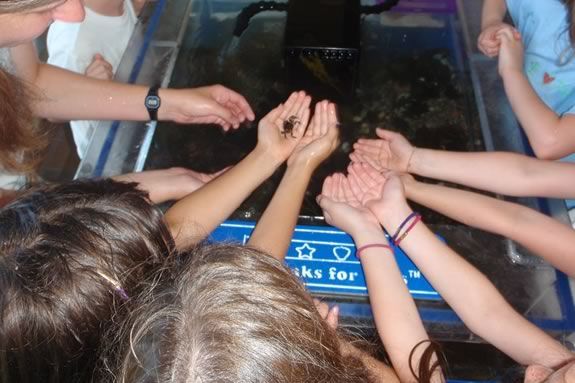 Summer may have ended, but our 110-gallon tide pool touch tank is still filled with marine life! Adults and children are invited to drop in on weekends, September 9 through October 8, from 10:00 am to 1:00 pm, to see up close the critters you might have wondered about on your own beach visits. This programming for folks of all ages includes special features for little ones.
$2 suggested donation per person. No individual preregistration is required, but if you have a group of 10 or more, please call ahead.
This is a drop-in program
All Ages
Kids must be accompanied by an adult.
When:
Weekends 10am – 1pm through October 8, 2017