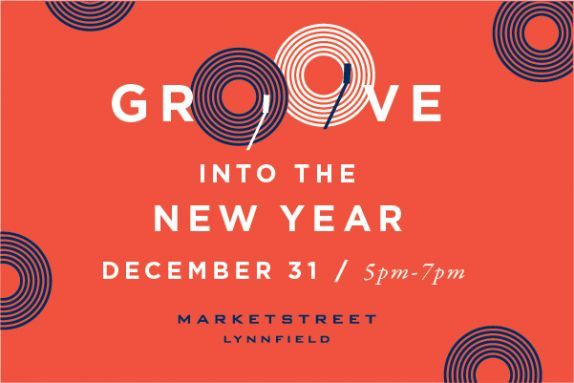 MarketStreet Lynnfield celebrates New Year's Eve with its 5th annual Family Block Party, a festive bash for the whole family. Join us near The Rink as we close down part of MarketStreet for the party of the year!
Dance the night away at this groovy 60's themed NYE Family Block Party with our resident DJ R.J. DeSanctis Entertainment! Throw on your best groovy garb*, enjoy mystical street performers, ice skate, have your picture taken in a VW Bus, and experience a confetti burst at our 7pm countdown that you can't find anywhere else and more!
*Anyone dressed in costume will be entered to win a special MarketStreet prize!.
When:
Monday, December 31, 2018; 5:00PM to 7:00PM