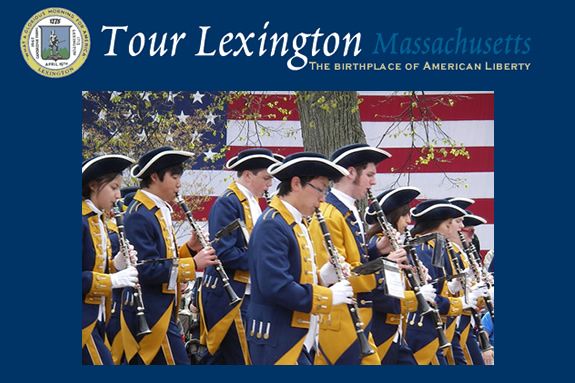 The Town of Lexington's seasonal old-style trolley tour, The Liberty Ride, will run tours retracing Paul Revere's midnight ride. The tour begins at the National Heritage Museum, and follows the story of the Battle of Lexington & Concord from Lexington to Concord's North Bridge and back. It's a 90 minute tour.
The Lexington Minutemen reenact various parts of the Battle retreat on Saturday, from Parker's Revenge at 1:00 p.m. in Lexington Center (where Captain Parker and his men had their retribution for the morning massacre) to the Tower Park Battle at 3:30-5:00 p.m. near the Munroe Tavern on Massachusetts Avenue.
Parker's Revenge Battle Demonstration
 at 2 p.m.
 near Minute Man Visitor Center
 250 North Great Road, Lincoln
 is the reenactment of what is known as the "second battle of Lexington".

 The Jason Russell House, in Arlington, owned by the Arlington Historical Society, is the site of the bloodiest fighting on the first day of the American Revolution, will be open for tours from 1:00 pm to 3:00 pm.
When:
Saturday, April 16, 2016
Sunday April 17, 2016
Prices:
$28 Adults
12 Students 5-17
Free under 5