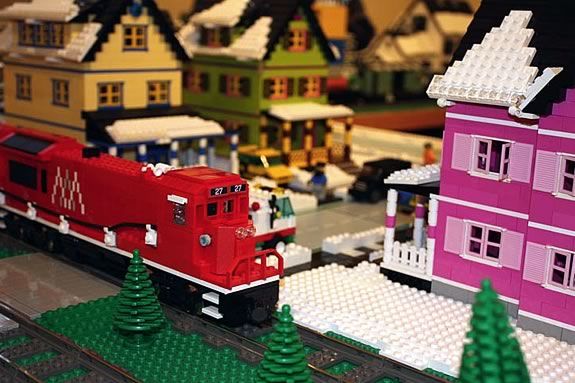 Attention all LEGO-Trainiacs! The LEGO Train is coming back with a super-spectacular room-size model train layout sure to ignite the imagination of children of all ages! Train and toy fans will be amazed by this 100% LEGO model train layout.
The design and layout are constructed by the New England Lego Users Group, who do a fabulous job every year!
Note: The LEGO Train is a very popular event. There is additional parking on Friend Court as well as across the street. Members are encouraged to bring their membership card or ID to expedite check in.
All ages welcome.
When:
Saturday, February 15, 2014
Sunday, February 16, 2014