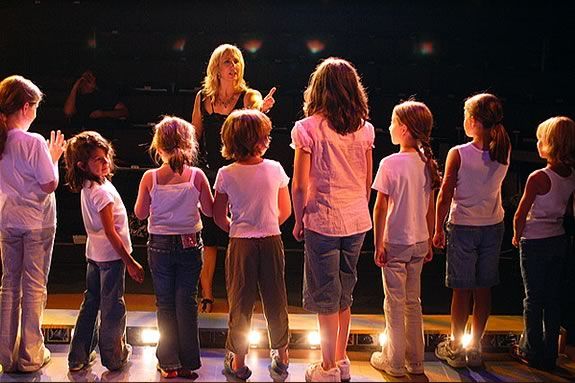 Gloucester Stage Youth Acting Workshops are a great place for kids to have fun and learn skills necessary in professional theatre! The workshops include basic acting techniques, theatre games, improvisation, movement, vocal and physical expression, non-verbal communication after physical expression, character study, storytelling, public speaking training, and a technical theater & stagecraft component. Full or partial scholarships are readily available!
The six week Youth Acting Workshop Fall Session expands to meet 2 days per week for total of four hours per week. Due to funding from The National Endowment for the Arts / Art Works Program and other sources, Youth Acting Workshops are able to expand the hours of instruction and lower tuition for the Fall Session.
Taught by award winning actress and Gloucester native Heidi Dallin Gloucester Stage Youth Acting  Workshops are designed to provide young people an outlet to nurture their creative potential through developing self-confidence, communication and teamwork skills to use in their daily life as well as introducing them to the skills necessary for professional theatre.
In addition to acting Fall session students will receive instruction in movement and stagecraft and prepare for the annual YAW holiday production of Holiday Delights in December. The students are divided in classes according to age. Registration is open for the Fall 2011 Session. Class size is limited and registration is on a first come basis. Call for class times and schedules and to register.
Saturday's classes are multiple sessions with each session servicing a paritcular age group and theater skill.  Thursday's Classes focus on movement.
When:
Saturdays 12-6 pm (multiple sessions)
Thursdays 4-6 pm(movement)