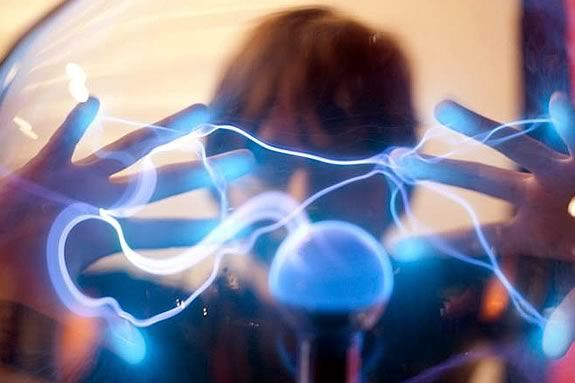 Every year, during the Massachusetts school vacation week in February, the MIT Museum celebrates National Engineers Week with engineering-specific hands-on activities, workshops, and more. The Museum's very popular workshops will be held Tuesday - Friday. Pre-registration is required and will open on January 16, 2017. Please note that students may attend a maximum of two workshop days.
Kicking off the week on Monday, drop-in and create a unique chain reaction contraption at How to Build a Better Mouse Trap. Visitors will work in teams to design and build a contraption with the aim of trapping a toy mouse in a very elaborate way.
Then, Tuesday - Friday, don't miss the daily showcases led by MIT students and researchers, hands-on engineering projects in the Idea Hub or one of the guided tours of galleries with Museum curators and staff.
All drop-in actitivites are appropriate for ages 10 and up, and free with Museum admission. No pre-registration required. Two hour workshops are available for middle and high school students - pre-registration is required.
Workshop Information
Dates:

 Tuesday, February 21 - Friday, February 24, 9:30 a.m. - 3:30 p.m.

Age: Middle school students (6-8th grade). Workshops are for individual students and not groups. Students are limited to two workshop days. 
Registration: Opens January 16, 10 a.m., Closes February 14, 10 a.m.  Link will be posted on this page.
Required: Please submit a liability form for each participant. 
Workshops
Tuesday, February 21 | Physical and Virtual Chain Reactions 

Students will mix ramps, dominoes, and ping pong balls with a day of Scratch and LEGO WeDo to build physical and virtual chain reactions. Participants will have a chance to familiarize themselves with block computer programming and integrate sensors into their apparatuses as they combine the virtual and physical worlds.

Wednesday, February 22 | Illuminated Stories with Paper Circuits

Participants will combine their unique creativity with electrical engineering in this project-based story telling workshop. Students will learn how circuits work and get a chance to light up their own creative illustrations on paper and in a three-dimensional diorama.

Thursday, February 23 | Second Time Around: Building with Recycled Materials 

In this day-long workshop students will learn about architecture and design challenges as they use recycled materials to build solutions to problems. Participants will be asked to think about the importance of materials and shapes as they design their creations.  

Friday, February 24 | Make to Move 

Participants will use inspiration from Arthur Ganson's famous kinetic sculptures as they build their own moving creations over the course of the day. This workshop also includes a trip to MIT LIST Visual Arts Center. 
Showcases (10 a.m. - 12 p.m.)
Tuesday: Complete the Circuit  Explore the world of electronics.
Wednesday: Medical Making  Learn how to harness the power of biology and microfluidics on this day of biological and medical making.
Thursday: Materials Included  Think beyond cardboard and wood.
Friday: All Systems Go  Build it bigger, better, and faster in this motion driven showcase.
Saturday: FAB Fest (1 – 4 p.m.) Join us for this culminating event with makers and builders from the greater Boston area.
Idea Hub Activities
Please note that due to the high level of interest, visitors will be admitted into the Idea Hub for 20-minute intervals
Tuesday: Kinetic Sculptures
Wednesday: Kinetic Sculptures
Thursday: 3D Design and Printing
Friday: 3D Design and Printing
Saturday: Closed
Guided Tour Topics
Tours are best suited for teens and adults and are limited to 25 participants; tickets available one half-hour before tour start on a first-come, first-served basis.
Tuesday: Robotics with Debbie Douglas
Wednesday: Projects and Prototypes with Ann Neumann
Thursday: Images of Discovery with Gary Van Zante
Friday: Gestural Engineering with John Durant
Contributors include:
Mark Chilenski, designer of DIY Geiger-Muller counter (as seen in our Projects & Prototypes exhibit)
Winter Guerra, co-designer of prosthetic hand (as seen in our Projects & Prototypes exhibit)
Jie Qi, Founder of Chibitronics
When:
Monday - Friday, February 20-25, 2017