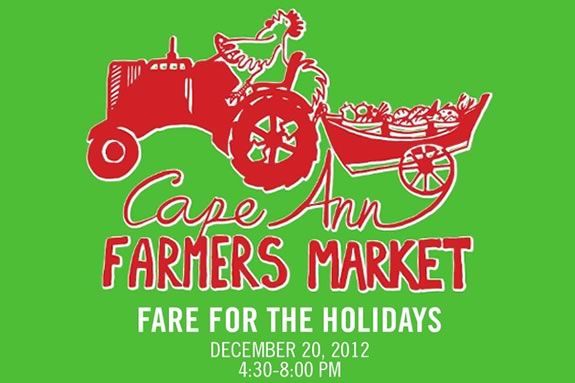 What does the Cape Ann Farmers' Market have to offer in the dead of winter?  Plenty!  Come find out for yourself as the CAFM celebrates the Holidays with a pre Christmas 'Fare for the Holidays' event. There will be lots of fun and friends and chances to win great prizes! 
The market will feature local produce, meat and poultry, crafts, baked goods, cheese, pickles, preserves, herbal products, candles, smoked fish, Trupiano sausage, honey, soup, hand-blown glass, guacamole, pasta, salsa, dog treats and more.
Gifts for giving, food for the feast, and even recycled chairs for the extra guest will be on sale from local vendors. The Market Fare has late afternoon and evening hours to accommodate busy holiday schedules. The church will be offering cups of mac n'cheese, chop suey, hot cider and coffee, along with raffles to help support this historic downtown icon.
When:
December 20, 2012 4:30-8pm