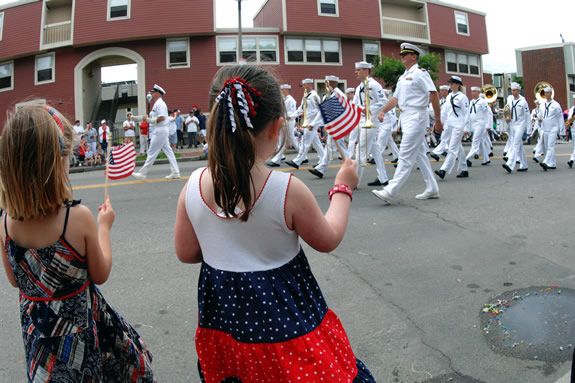 The 2018 Bunker Hill Day Parade is Sunday, June 10, beginning at 12:30 PM in Charlestown.
The parade commemorates the 243rd Anniversary of the Battle of Bunker Hill, the first major battle of the American Revolution, fought on Breed's Hill in Charlestown on June 17, 1775.
Mayor Marty Walsh will participate, along with local marching bands and musicians, fire trucks, police motorcycles, military personnel and floats sponsored by local buisnesses.
If you would like to donate, contributions can be mailed to:
Battle of Bunker Hill Parade Committee
PO Box 290741
Charlestown, MA 02129
Interested marchers or bands can contact the Battle of Bunker Hill Parade Committee Chair, Arthur Hurley at AAHurley@earthlink.net
Please help us continue Charlestown's tradition of an outstanding parade!
*** PLEASE NOTE ***
PARADE ROUTE has changed!
• Begins at Hayes Square (corner of Vine & Chelsea Streets)
• Continues up & down Bunker Hill Street
• Left onto Main Street (at Sullivan Square)
• Continues down Main Street
• Left onto Green Street (at Thompson Square)
• Right onto High Street
• Continues straight onto Monument Square (REVIEWING STAND LOCATION at Monument Square & Monument Ave)
• Right onto Winthrop Street
• Ends at Training Field (corner of Common Street & Winthrop Street)
When:
Sunday, June 10 from 12:30 to 2:30 p.m.