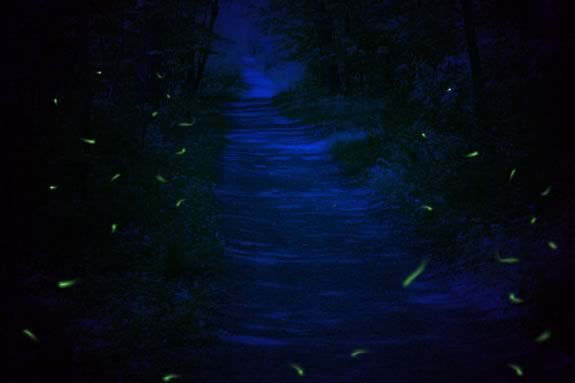 Join us for an evening park adventure for families.  Fireflies delight us with their nighttime dance and spectacular light show!  Learn about the life of a firefly, and take a walk led by the park interpreter.  The walk is moderately paced for 3/4 mile. There is a gentle uphill slope which may pose difficulty for those with limited mobility. 
Bring a flashlight or light stick, water
Use bug spray
Dress in comfortable layers
Wear sturdy closed toe shoes. 
If you would like to catch and release fireflies, bring a net and/or a plastic jar with a lid.  An adult must accompany children.  Inclement weather cancels the program.  Appropriate for ages 3 and up.  Meet at the Nature Center north of the Parking Lot.
When:
Saturdays, June 22 & 29, 2019 8-9:30pm