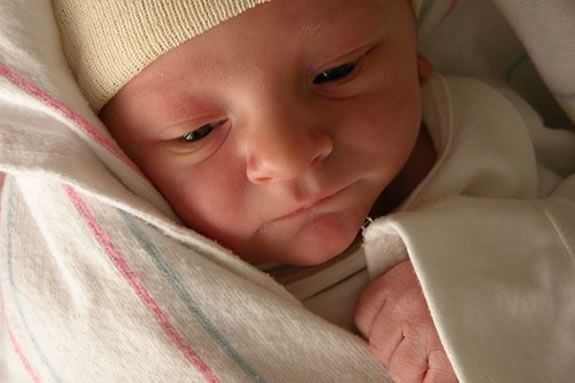 If you are expecting, or are considering starting a family, Anna Jaques Hospital invites you to a Birth Center Open House and Tour. By attending, you are able to meet the obstetricians, gynecologists, certified nurse midwives, maternity nurses, pediatricians, neonatologists and family practice physicians who are available to take care of you during your pregnancy and after your baby is born.
This will help you find the physician or midwife with whom you feel most comfortable. Once you have chosen your provider, you can begin scheduling the prenatal visits necessary for a healthy pregnancy. All physicians and midwives who deliver at the Anna Jaques Hospital Birth Center are board certified.
Our Birth Center is designed to be comfortable for moms and their families, and meet our obstetricians/gynecologists, nurse midwives, nurses, family practice physicians, and pediatricians. This is your opportunity to ask questions about one of life's most important decisions.
You will receive a wealth of information on classes and programs available to expectant parents including:
Early pregnancy, prepared childbirth, sibling, and the "Rookie Season" class designed for new dads
Breast-feeding classes and consultation service
Hypnobirthing
Pre-natal and post-partum massage
New mothers' support group
You will also tour our Birth Center's private birthing rooms. There is no charge for this event and no RSVP is necessary. Refreshments will be served. For more information, please call Anna Jaques Hospital Birth Center at 978-463-1060.
When:
Wednesday, October 16, 2013 7-8pm