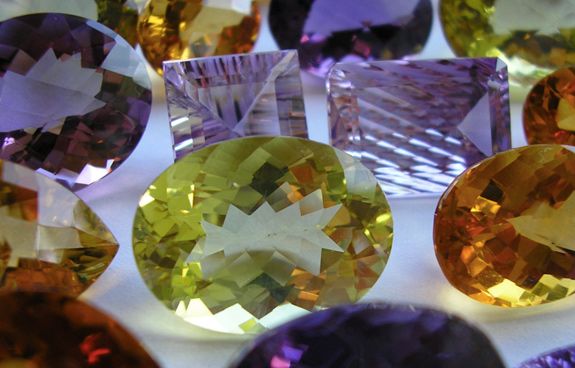 The members of the North Shore Rock & Mineral Club (NSRMC) of Massachusetts, have been producing this highly successful, family-oriented show for 49 years.
"The show is a wonderful way for the family to connect over an exciting array of beads, jewelry, mineral specimens, fossils, gemstones, crystals, natural oddities and fascinating antiquities; indoors, and in a safe, family-friendly environment.", said Donna Lee Hanlon, Co-Chair of the show.
The weekend show features wholesale and retail dealers of books, crystals, mineral specimens, fossils, gemstones, jewelry, beads and jewelry supplies, lapidary rough and supplies, as well as minerals and crystals exhibits, hourly door prizes, mineral and fossil identification. Lapidary artist, Dennis McDermott, will offer demonstrations of gemstone cutting, include faceting and cabochon-cutting.
Activities for children include Spin-A-Gem, gold panning, mineral sifting and geode cracking.
With the price of gold at an all time high, and indications that it will continue to rise; and an abundance of gold programs on TV, many people are interested. The show offers something for everyone.
When:
Saturday, May 5, 2012 from 9 a.m. - 5 p.m.
Sunday, May 6, 2012 from 10 a.m.- 4 p.m.
Prices:
General admission is $5 per person
$4 with a discount post card, flyer or ad
Admission for Seniors, $3
Children under 12, admitted free
Parking is free
All scouts wearing their uniform will be admitted free.