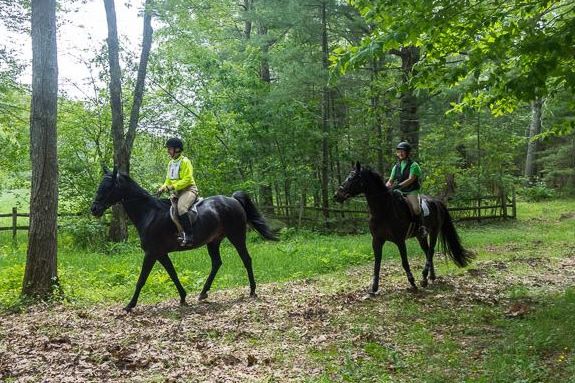 Essex County Trail Association is hosting the 23rd annual Equine EXPO to be held on Saturday, April 28, 2018, from 9am-3pm in the Arena Building at the Topsfield Fairgrounds on Route 1, Topsfield, MA. This popular event draws over 800 people each year. Many new and returning individuals, groups and businesses will be offering their goods and services – selling anything new or used for the horse, rider or driver. 
If you are looking to outfit the kids for the show season, upgrade your horse's equipment, build a bard, find a massage therapist, purchase supplements, home décor, gifts, books or herbal products this is the place to be.  We also have a large information table with pamphlets on trails, land organizations, businesses, etc.
A demonstration ring will be running all day with a number of great demos scheduled including different horse breeds and training.
A silent auction offers a wide variety of items for bid. There will be a food vendor serving lunch. Plenty of free parking and the building is accessible to everyone.  An admission fee of $5 (kids under 10 are free) goes toward one of our goals of maintaining trails in our member Towns of Hamilton, Wenham, Topsfield, Ipswich, Essex and West Newbury for all types of passive recreation.
Crescendo Acres Farm will be there, so bring your blades or clippers for sharpening!
Drop by for a day of one stop shopping.
For more information, to rent a vendor space, put a business card in the program, be a sponsor or donate used or new horse related items for our ECTA tables, please call Kay at 978-768-6275 or email kljoreo@aol.com.
When:
Saturday, April 28, 2018 from 9am-3pm