Location
Naoko O'Flynn Playground
Ipswich ,
MA
01938
Coordinates: 42° 41' 56.1588" N, 70° 47' 38.7456" W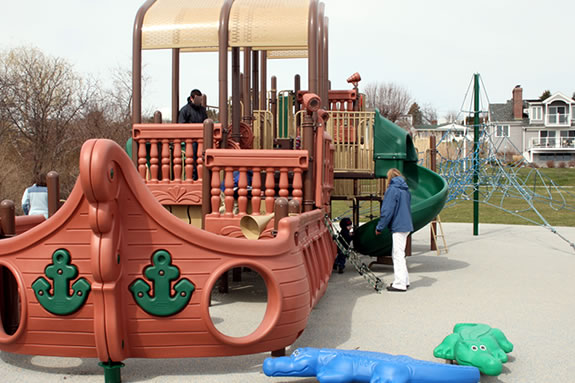 This is a great playground that has newly installed equipment (circa 2010) on a giant rubberized outdoor mat. There are unique and creative activities in a giant ship-like structure that include multiple slides, climbing ladders, rope climbers and some really neat spaces for kids to just hang out.
This park is only steps from Pavilion Beach.