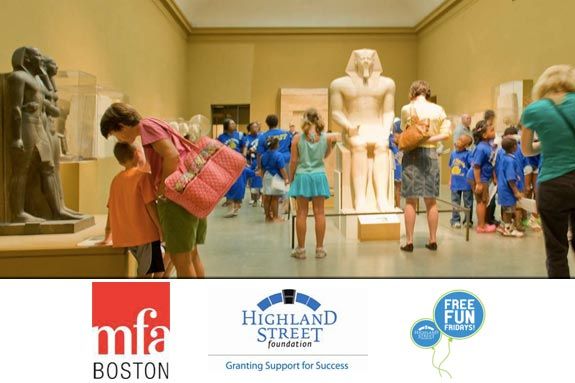 The Highland Street Foundation's Free Fun Fridays program will offer free admission to the Museum of Fine Arts, Boston (MFA), on Friday, August 3, 2012. Visitors can explore the MFA's exhibitions and galleries, watch short films, tour Museum collections, and participate in family activities.
Some of the activities for the day include:
When:
Friday, August 3, 2012 10 a.m. - 9:45 p.m.