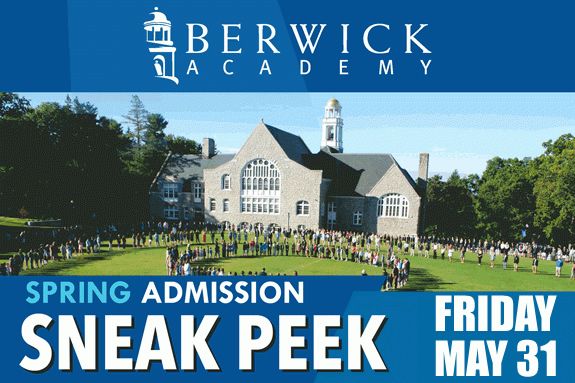 Spring Admission Sneak Peek | Friday, May 31
If you're curious about Berwick Academy and are looking for an informal way to see campus and experience our community, join us for our Spring Admission Sneak Peek. Berwick Academy is a Pre-Kindergarten through grade 12 independent school in southern Maine.
We offer 8 bus routes including stops in Newburyport and West Newbury, MA. Many of our 604 students come from the north shore of Massachusetts.
Visit our website for more info or to RSVP online:
https://www.berwickacademy.org/admission/spring-sneak-peek
When:
Friday, May 31 | Drop in between 3:30-6 p.m.