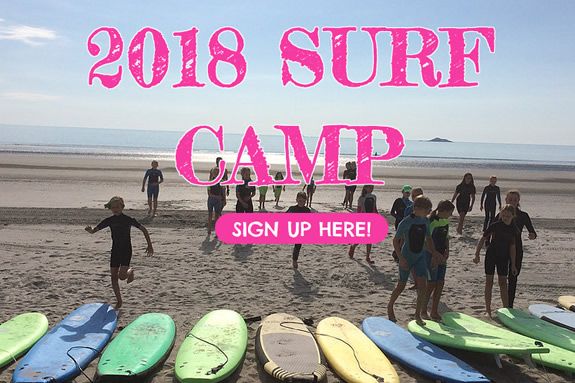 Ocean House Surf offers a program to teach new surfers "groms" (ages 7-17) how to surf, in a fun and safe environment. OHS teaches experienced surfer's how to progress to the next level. The team of instructors will work with your children to get them acclimated to the fundamentals of catching and riding waves, as well as teaching them how to navigate the waves. If they have never surfed before, this is their opportunity!  If they are a seasoned surfer, this camp is awesome for cultivating proficiency and fostering the groundwork for enhanced performance.
All instructors are First Aid, CPR and Lifeguard certified with years of surf experience.
Our curriculum is based on the teachings from the Academy Of Surfing Instructors (ASI) ;  pop up, ocean safety and surf etiquette.  We've also personalized the program by adding some of our own techniques developed over many years of teaching surf camps.
We always find a way to spread the stoke and make surf drills & exercises fun activities!   Whether your child participates in a One-Day-Funday! (single session) or several weeks of camp, your surfer will develop a newfound love for the ocean and great memories that last a lifetime!
​
The camp is held on picturesque Nahant Beach Reservation, Nahant, MA. (Boston's North Shore).  Parents can drop off their kids, or are welcome to stay and watch, while savoring the beach day. There are also plenty of local restaurants with roof decks and ocean views to entertain while the kids are at play.